Contact:
Member Guild Sites:
Guardians of the Shadows (NapaValley Shadowlords - DAoC beta guild)
DAoC PvP Guild sub-sites:
My Screenshots
Rathpig's Rants & other crap
Dark Age of Camelot Sites:
Dark Age of Camelot (Official Mythic Site)
Vault DAoC Boards (without hesitation the best DAoC web boards)
There are possibly alot more DAoC sites which could be added here and will be as we are closer to actual release.
Site creation and concept by Rathpig August 2001
Grandmaster Looters Association, Inc. © 1999-2001 All rights Reserved

All uses of Dark Age of Camelot™ (DAoC), Mythic Entertainment™ and other references are for nonprofit purposes as a player association within the designed structure of the game. No official representation of either Dark Age of Camelot™(DAoC) or Mythic Entertainment™ by this site, Rathpig, Grandmaster Looters Association, Inc. or agents thereof is implied or intended.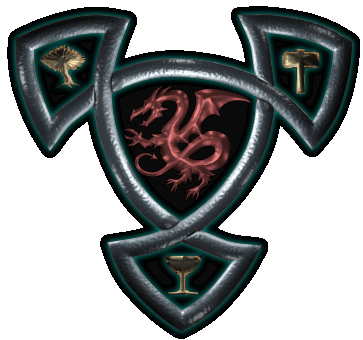 DAoC PvP Guild is an experimental player association format where individual guilds or player associations can group together within an overarching "uber" group without losing the individual identities of the component parts. In many cases, online "uber"- guilds consist of a few quality players and many cannon fodder players. "Uber"-guilds work well if specific guild leaders are online to lead their masses on specific missions. Anytime the mission focus isn't specific or the big name players are not in-game, most "uber"-guilds are a joke. "DAoC PvP Guild" wants quality, not quantity, so an "uber"-guild is not being created herein. We desire to create a overarching "meta" guild.
Dark Age of Camelot ™ (DAoC) will be a good chance to try this experiment in player organization. Several factors will make DAoC a good game for a new type of meta-guild. The Realm versus Realm aspect of DAoC will guarantee that Mythic Entertainment™ does not ignore the concerns of PvP oriented players. DAoC was designed specifically with Player versus Player combat in a central role; therefore this game seems perfect to launch this experimental player meta-association dedicated to the details of PvP. PvP issues in DAoC will be the basis for sucess or failure of this game. We will become the authorities on this issue. This organization will guarantee our voices are heard.
Early selection of member guilds will be very carefully planned. The only groups I will consider for inclusion are DAoC beta test guilds and DAoC beta testers who are members of existing known guilds. For this to work as an alliance we will need fairly small, well trained, dedicated guilds. Preferable guilds would be those which have an established military structure, do NOT openly recruit, and have fought together as a group in a major online massive multiplayer game (one of the big 3). However, these guilds will not have to be either on the same DAoC server, nor in the same DAoC realm.
"

Preliminary FAQ and other information:
Q: What is DAoC ?
A: Dark Age of Camelot™ (DAoC) is a massive multiplayer online roleplaying game created by Mythic Entertainment™.
Q: What Kind of guild is this ?
A: "DAoC PvP Guild" is a player "meta-association". It is an association of individual, autonomous guilds.
Q: Can any guild join ?
A: No ! All preliminary selections will be decided by Rathpig & his guildmates until a "core"-guild council can be formed. After the "core" group is established that committee will decide on future inclusions.
Q: What is your purpose ?
A: Our purpose is two-fold: a): We desire to create a united organization for the presentation of PvP issues to Mythic Entertainment™. b): We desire to create a group where in-game & out-of-game relationships can further the dominance of specific individual player associations (ie., our guilds).
Q: Does this group "roleplay" ?
A: "DAoC PvP Guild" was designed as an OOC (out of character) organization to work outside of the in-game guild structure. Individual guilds within the "PvP Guild" group remain completely autonomous and can "roleplay" if that is their desire. "Roleplay" is neither encouraged or discouraged within the association.
Q: What server/realm, etc. is allowed ?
A: All servers/shards and all realms are allowed. (DAoC PvP Guild membership groups are not considered "at peace" or "non-aggressive" to each other member group. This is a PvP organization.)
Q: If I think my guild qualifies how do I sign up for membership?
A: SIGN-UP & INFORMATION PAGE new member guilds will most likely be added after DAoC goes into retail release this Fall.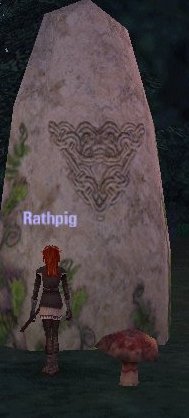 I It appears that upon release of DAoC I will be playing in the Hibernean Realm to start. I do love my little "Rathpig" nuke mage in beta, and I plan to re-create this beta character exactly. It seems testing is good for ALOT ......................... We are kicking around the idea of a guild called,
"Battle Fairies".